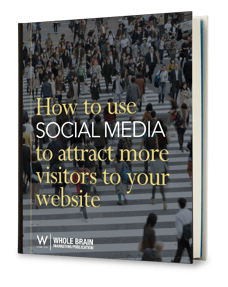 In today's world of inbound marketing, social media is no longer just a place for people to casually communicate with friends. In addition to the friendly banter, social networks have also evolved into powerful marketing channels where prospects search for information about product pricing, features, recommendations, reviews, etc.
Since consumers have turned to social networks as some of their go-to sources of information, using social media to direct traffic to your B2B website and generate new leads is an indispensable part of your marketing mix. With this FREE eBook, you'll learn how to:
Identify key social media channels where your brand should be present

Optimize those channels for lead generation

Keep followers engaged with interactive content

And more!
Want to learn more about How to Use Social Media to Attract More Visitors to Your Website? All you have to do is fill out the form!