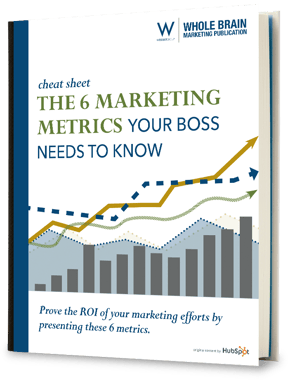 We can't call marketing successful until we know how to measure success. The problem is, nowadays, we have so many ways to measure! We look at website visits, conversion rates, generated leads per channel…
As marketers, we're used to this. But how do we explain to our bosses the impact our work is making? You need clear simplicity. This guide will walk you through six critical marketing metrics your boss really wants to see. You'll gain:
A vocabulary for explaining your metrics
The ability to illustrate metrics with real-world examples
Metrics definitions for focus and big-picture measurements
To download your free copy, just fill out the form at right!