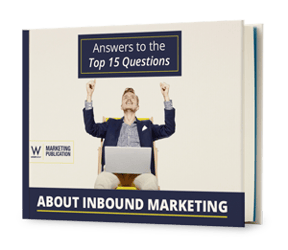 Inbound marketing is a powerful business development strategy that relies on proven processes and tools to attract more people to your site and turn those visitors into leads, and leads into customers.
If you follow our blog or read our various guides and tipsheets, you know the topic is complex and there's a lot to learn. This short eBook aims to provide answers to the top questions we get from our customers.
Download now and get answers to these and more questions:
How can my business get found online

What makes a visitor convert into a lead?

How can I nurture leads toward buying my products and services?
Simply fill out the form on the right to download your copy of Answers to the Top 15 Questions About Inbound Marketing.