Experience a Live Demo of HubSpot's Sales & Marketing Software Platform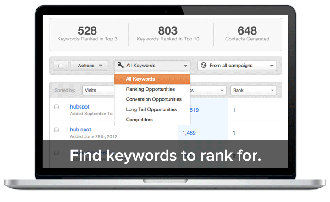 Thinking about buying a HubSpot license?
There's no better way to understand HubSpot than to get a personalized demo from Weidert Group.
When you secure a HubSpot license through Weidert Group, we include training, monthly reports, and insights at no cost to you.
In this demo, we'll provide an overview of every HubSpot tool in the all-in-one marketing and sales platform, including:
Blog management
Website platform (CMS)
Email marketing
Automation workflows
Social media management
HubSpot CRM
Reporting dashboard
Sound too good to be true? Nope: it's good, and it's true!
To get your demo, just fill out the form at right.
You'll be amazed at the power that's at your fingertips. Sign up today to see how the HubSpot software, tools, and processes can grow your business!
*Please note this demo will be conducted for qualified registrants only.